Rare $5 Gold Coin 21.6K Statue of Liberty USA Liberty Coin Commemorative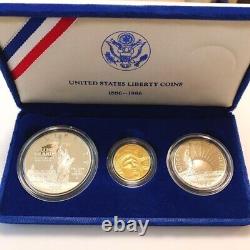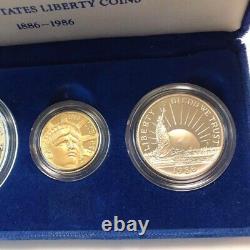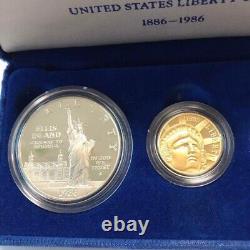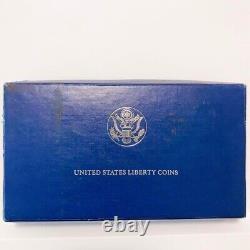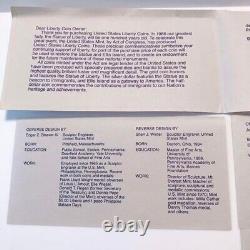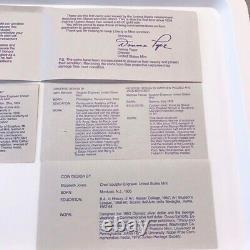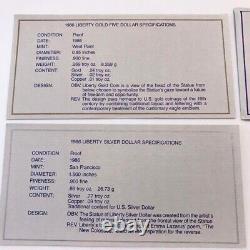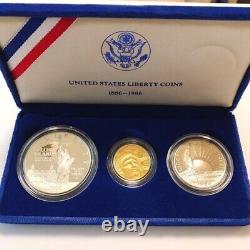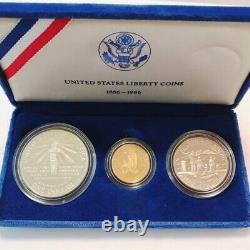 Moving price reduction 205,000 yen? Proof Coin Statue of Liberty Special Coins UNITED STATES LIBERTY COINS A set of three commemorative coins issued to celebrate the 100th anniversary of the Statue of Liberty. Half Dollar White Copper Coin Diameter: 30.6mm Weight: 11.34g Grade:White copper coin Country:U. Mint: P(Philadelphia) Five Dollar Gold Coin Diameter:21.6mm Weight:8.35g Grade: Gold (900/1000) Country: U.
Mint: WWest Point (NY) In coin case with coin certificate. Set of 3 gold, silver, and bronze. They are unopened but have been stored at home for a long time.
I think the coins inside are clean. This is a rare coin set that is not widely available in the world today.
Please refrain from canceling or returning the item to prevent replacement. The item is old, so it may have some dirt and age-related deterioration. We can also sell other items such as commemorative gold coins, old coins, etc. In bulk for a small discount. If you have any questions, please feel free to add photos.
Please check the size and condition of the coins in the photos before purchasing. Thank you for your visiting our page!
The goods are all in the photograph. Please be sure to check the condition of the product by photos.
Questions are always available in the message. If you have any questions, please feel free to ask us. If that, please let us know within 3 days you got the item.