Patriotic Trump 50 Gold Coin Big Bundle 5 Full Sets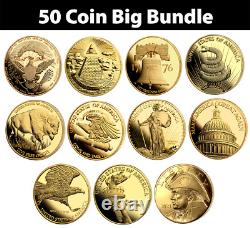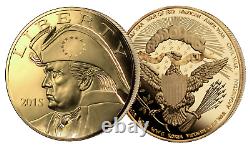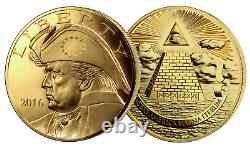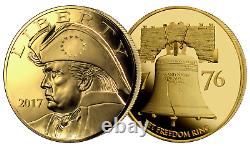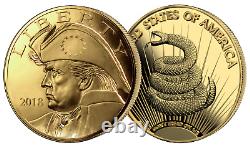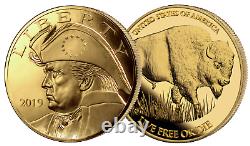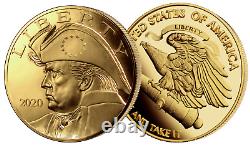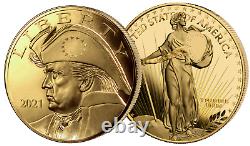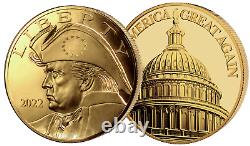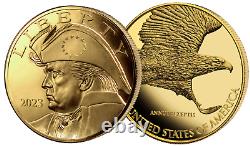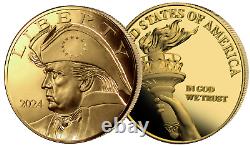 Patriot Trump 24K Gilded Silver Coin Full Set. The perfect gift for every Trump supporter. Museum quality full set of Trump Patriot Coins. 50 coins dated 2015 - 2024. Gilded in Silver with a bright proof-like mirror finish, each big 40mm coin is slightly larger than a silver dollar and suitable for display.
This limited edition coin set depicts the best engraving of President Trump we've seen, depicted in epic revolutionary attire that embodies our return to American greatness, and reflecting the MAGA theme of his 45. Every coin in the set has the Trump Patriot engraving on the front of the coin. Each coin has a different date from 2015 to 2024. Each of the ten coins has its own reverse design. 2015; The Great Seal, 2016; The Great Pyramid, 2017; Liberty Bell, 2018; Gadsden Snake, 2019; American Buffalo, 2020; Come and Take it, 2021; Standing Liberty, 2022; US Capitol. 2023; American Eagle, 2024; Torch of Liberty. The die-struck design shows clear, distinctive detail. This coin series has become our most requested and collected over the years. Patriot Eagle coin commemorates Donald Trump's 45th presidency. Gilding in Silver, it emits a bright, proof-like mirror finish. Amazing die-struck craftsmanship shows highly detailed, clear designs on each side. Patriotic Donald Trump in Revolutionary attire obverse. These magnificent proof coins are meticulously designed, engraved, minted and polished to the highest quality "Proof" standard. Your coin arrives in a clear acrylic case to preserve its lustre for years to come.