Commemorative gift gold coin Sagittarius in a case with autographed by authors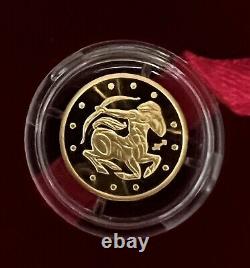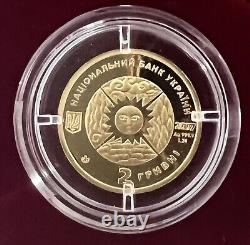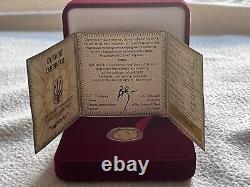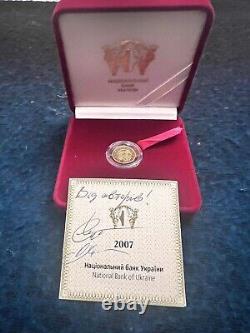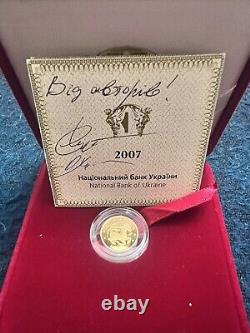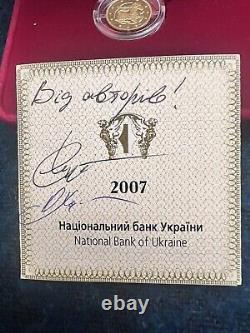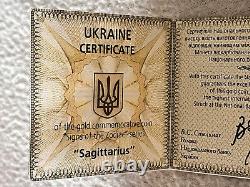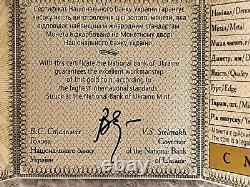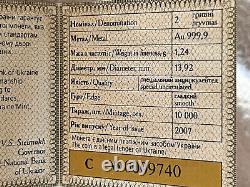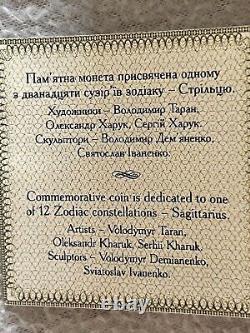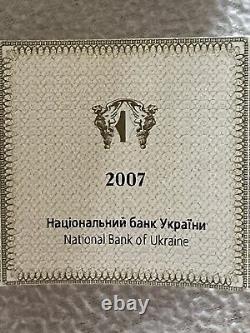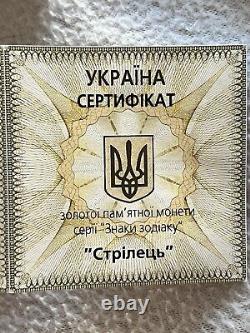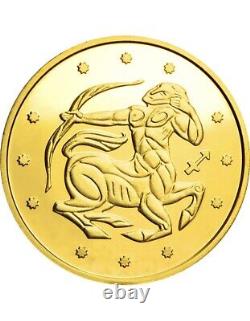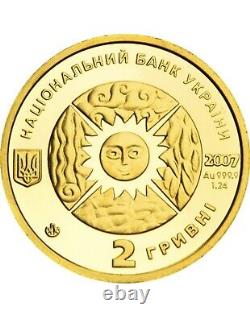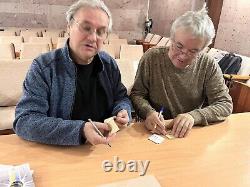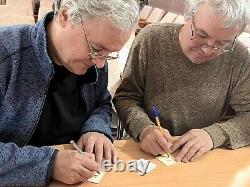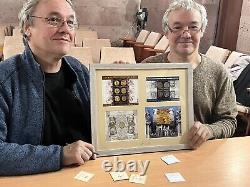 The coin was put into circulation on December 17, 2007. It belongs to the series "Zodiac Signs".
The reverse of the coin features a stylized image of Sagittarius surrounded by stars, to the right of which is the symbol of the zodiac sign.