2016 Gold'Batman v Superman Dawn of Justice(TM)' Color Prf $100Coin(17615)OOAK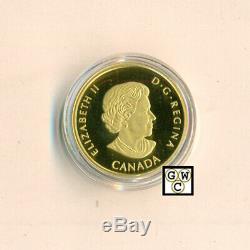 Fearing the actions of a god-like Super Hero left unchecked, Gotham Citys own formidable, forceful vigilante takes on Metropoliss most revered, modern-day saviour, while the world wrestles with what sort of hero it really needs. And with BATMAN TM and SUPERMAN TM at war with one another, a new threat quickly arises, putting mankind in greater danger than its ever known before. Established with firm Canadian roots, Superman was the first Super Hero, spawning countless new characters in the DC Comics pantheon.
He was the inspiration for a new archetype that not only still exists today, but is more popular than ever. Many important Canadian visionaries continue to shape the DC Comics Universe even today, lending their talents as storytellers and further building on the. History that began in 1938.
The reverse image brings together vibrant colour and beautifully detailed engraving in this depiction of Superman and Batman standing back to back. The red and yellow S-shield on Supermans blue costume is unmistakable as the Man of Steel stands in the light and strikes a pose that conveys his incredible strength. Adding a sense of movement and energy to the design, his red cape billows softly around him and strikes a colourful contrast against the dark, shadowy figure of Batman. Thanks to the pointed ears of his cowl, the DARK KNIGHT TM is easily recognizable despite having his back turned to the viewer. The dichotomy between these two characters is symbolically conveyed throughout the designfrom the careful play of light and shadows that define their identities, to their positioning so that they face the opposite way from one another.
In the background, their side profiles are rendered as frosted silhouettes that continue this theme; and yet, these two super heroes share many similarities and in some sense, are'two sides of the same coin. Behind them, polygon shapes are carefully positioned and contrasted through the use of frosted finishes, so as to create a stunning shattered glass effect; this visual element is highly symbolic, for it represents the shattering of what was established in Man of Steel and the challenges that lie ahead after Superman has revealed himself to the world.
With the release of the highly anticipated movie Batman v Superman: Dawn of Justice, the Royal Canadian Mint is excited to introduce an unforgettable series of coins! Vibrant colour over detailed engraving brings to life this intricate, ultra-modern design that features two of the most famous SUPER HEROES TM of our time! Strong symbolism: In addition to the careful positioning of the super heroes, the use of polygon shapes in the background create a stunning shattered glass element that represents the shattering of what was established in the previous film, MAN OF STEEL TM.
The item "2016 Gold'Batman v Superman Dawn of Justice(TM)' Color Prf $100Coin(17615)OOAK" is in sale since Friday, June 14, 2019. This item is in the category "Coins & Paper Money\Coins\ Canada\Commemorative". The seller is "gatewestcoins" and is located in Winnipeg, Manitoba.
This item can be shipped to Canada, United States.