1986 U. S. Liberty 3 Coin Proof Set $5 Gold, $1 Silver, and Half Dollar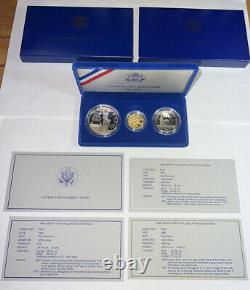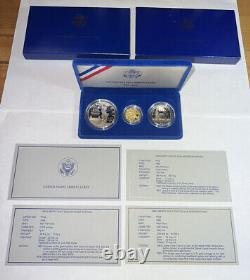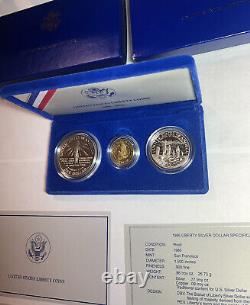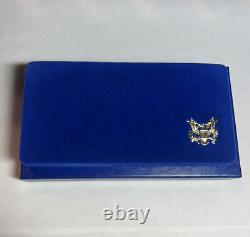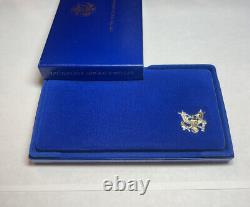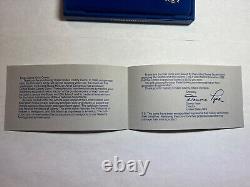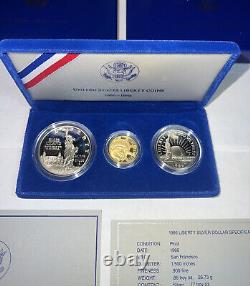 This is a 1986 Liberty coin mint proof set containing a liberty silver dollar, Liberty gold five dollar coin, and a Liberty half dollar. This set INCLUDES COA: paperwork shown in photos. These are the first coins ever issued by the United States Government depicting the Statue and Ellis Island.
The photos are of the actual items you will receive.